We've been helping to
create families for 20 years.
How can we help you?
CONTACT US
Phone: 1300 848 470
Fax: 08 8362 4996
Support line: 0424 434 993
Email:
reception@embracefertility.org

ADDRESS
Norwood SA 5067

(best parking on Gray street)
TELECONFERENCE
Please tell our reception staff if you prefer consultation via Zoom. 
PRACTICE OFFICE HOURS
Mon & Wed: 9am – 8pm
Tue, Thur, Fri: 9am – 5pm
Nurses available
Bloods & scans by appointment:
Mon, Wed & Fri
7.30am – 9.30am
On this important journey,
travel with someone you trust
For the very best treatment from Adelaide fertility specialists, speak with Professor Louise Hull and her team at Embrace Fertility. For more than 20 years, Dr Hull has been working closely with families to help them achieve that most precious of gifts – a child.
The journey of starting a family can be daunting if you run into fertility issues. Over the years, Louise Hull and her team of specialist fertility doctors in Adelaide have worked with a variety of people, all with their own unique set of circumstances. The qualified and experienced staff at Embrace Fertility understands that every person needs individual care and attention. If you decide to work with us, we can promise you our will be there for you every step of the way. We will make sure you understand everything as we go along and, once we have a full understanding of your particular situation, we will recommend the best way forward for you.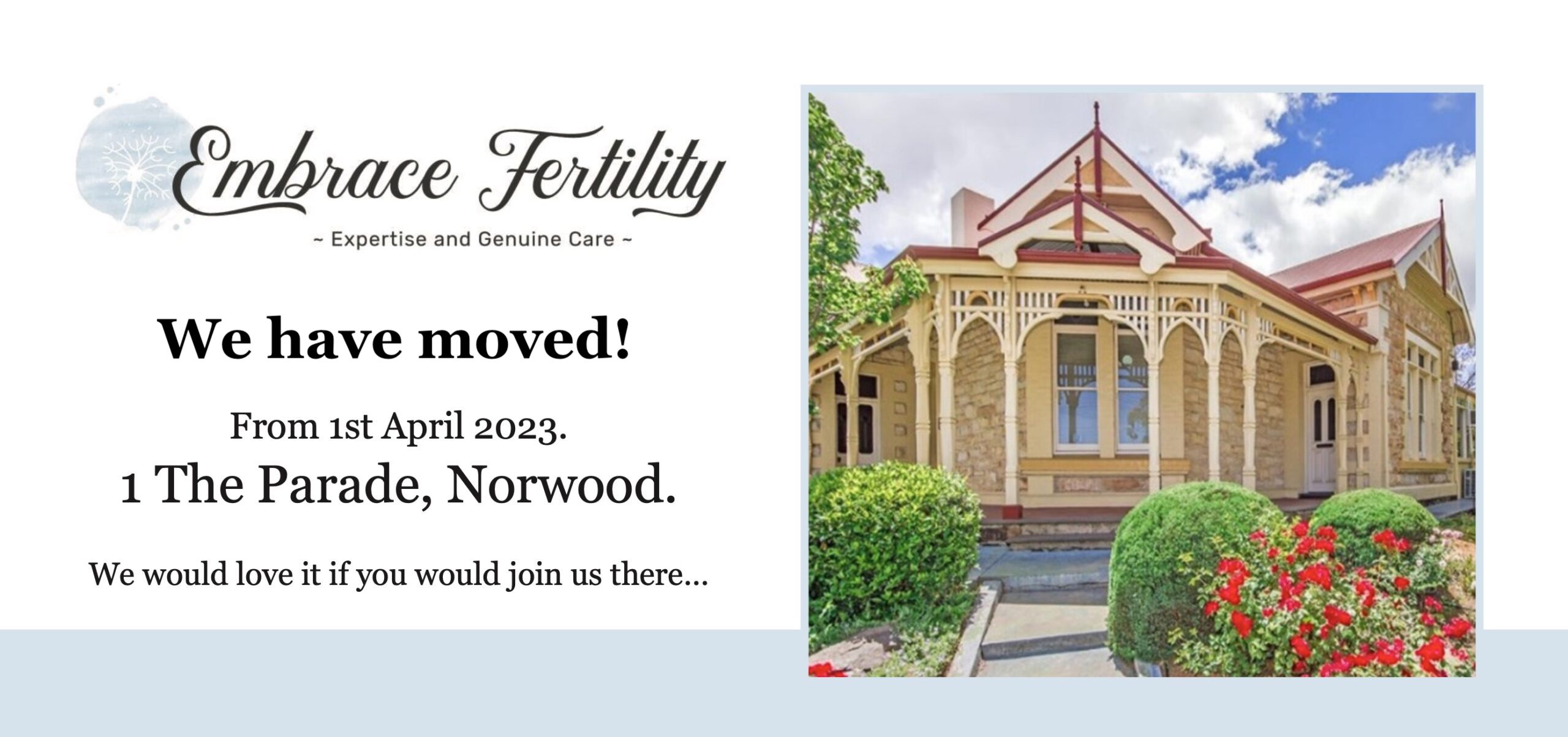 Passion, Expertise and Perseverance
Reproductive medicine has always been our main passion at Embrace Fertility. Our fertility specialists and senior fertility nurses based in our Norwood rooms are known for their ability to treat complex fertility problems, and we persevere when it comes to diagnosing and supporting couples who are struggling to conceive. Our staff and doctors have countless years' experience between them and we work with you to discover your goals for starting a family. Helping people like you to have babies is something we are committed to as a team, and we will support you in any way we can on this journey.
Personalised Care
There are a variety of factors that may affect someone's ability to conceive, which is why we take the time to carefully consider each person's unique set of circumstances. Adelaide's Embrace Fertility team will listen closely to your story and evaluate all the factors involved. We will also do our very best to address all your questions and concerns and explain in a clear and open way. Our fertility specialists will explain all the potential treatment options, the costs involved, the pros and cons, and any other queries you may have. The treatment plan formulated will be the best one suited to your individual needs.
Innovative Research and Practices
Embrace Fertility's head fertility specialist, Dr Louise Hull is an Associate Professor, with all her studies and research focused solely on fertility issues. She, alongside her team of Adelaide fertility doctors (Gynaecologist Dr Tran Nguyen and Gynaecologist / Fertility Specialist / Obstetrician Dr Nicole Edge), admin and nursing staff, keep abreast of the latest developments, techniques and innovations in today's rapidly progressing world of fertility treatment and IVF. One of our key strengths is our ability to quickly adopt new technologies and practices to improve fertility and early pregnancy outcomes, which has made a significant difference to many people's ability to conceive.
If you would like to discuss your particular situation, please get in touch with our fertility doctors at our Norwood rooms.