An experienced team of Adelaide fertility experts that genuinely cares
Embrace Fertility is supported by a team of people who bring a great deal of skills and experience to the table. Based in beautiful rooms in North Adelaide, we all support and care for our patients through their entire fertility journey, as well as providing early pregnancy management, for a variety of clients living in many different geographical locations. The bottom line is we genuinely care and will do everything to provide the best possible treatment for each person that seeks our help.
Jane
Senior Fertility Nurse
Jane's experience as a fertility nurse spans three decades. She is passionate about working alongside patients to support them in their treatment, and she feels privileged to be working with people with a goal to grow their family.
With a firm focus on health and wellbeing, and the importance of optimal health for her patients, Jane is dedicated to supporting and caring for clients in their pursuit to conceive and work towards parenthood. Through her career, she has been particularly involved as a coordinator of the donor programmes and she has brought valued knowledge and expertise to the Embrace team.
Jane
Senior Fertility Nurse
Jane is a Registered Nurse who completed her training at The Queen Elizabeth Hospital in Adelaide.
She has a wealth of experience in Reproductive Health, having worked since 2002 as a fertility nurse. She has gained her extensive fertility experience by working in four different IVF units in Adelaide and Australia.
Jane's area of knowledge includes ovulation induction, endometriosis and recurrent implantation failure and she is qualified to perform fertility scans, IUI procedures and pap smears. Jane has helped many people create their families in Adelaide.
She has a genuine commitment to providing personalised patient care and feels privileged to work with couples throughout their fertility journey.
Jessica
Midwife / Fertility Coordinator
Jess is a registered midwife who completed her Bachelor of Midwifery in 2018. She spent her junior years working at a large South Australian tertiary hospital providing care to women and their families throughout the antenatal, intrapartum and postnatal periods.
Supporting individuals through their preconception care and fertility treatments right up to 12 weeks of pregnancy is the area Jess most loves to work and she feels so privileged to have the opportunity to be with the Embrace Fertility team. 
Jess supports our fertility nurses with coordinating fertility cycles and providing early pregnancy care.
Michelle
Fertility Nurse
Michelle is a Registered Nurse who completed her training in Melbourne, and has a wide range of experience working not only in Australia but America and London.
Having worked at two other Fertility Clinics in South Australia Michelle's passion is helping others to achieve their pregnancy outcomes.
Michelle's recent focus has been becoming a part of the Donor Coordinating team.
Despina
Receptionist/Administration
Before joining the Embrace Fertility team, Despina had many years' experience working as an Administration Officer at the Women's and Children's Hospital in North Adelaide.
She has had experience working alongside a multidisciplinary team, liaising with practitioners both locally and intrastate.
Despina is the positive and friendly person welcoming you into our clinic and helping to provide support to you along your journey.
Tahlia
Receptionist/Administration
Tahlia is a Master of Clinical Nursing student who recently joined our team to further her learning, and provide the best possible experience for our patients.
Tahlia completed her Bachelor of Health and Medical Sciences (Advanced) with a major in reproductive and childhood health in 2020 and has years of experience as a Pharmacy Assistant.
With hopes of becoming a fertility nurse in the future, Tahlia is passionate about providing guidance and compassion through hardships and celebrations in patients' fertility journeys.
Yassi
Patient and Genetics Liaison Officer
Completing her Bachelor of Science in Medical Lab Science, Yassi has worked in fertility specialists both her and overseas for many years.
She has a special interest in human genetics and enjoys being leading the genetics related duties at Embrace Fertility especially genetics investigation.
Yassi is passionate about building rapport with patients, as well as being involved with their fertility journey. She provides high quality patient care and has a keen interest in the world of genetic counselling.
Lyn-Mare
Senior Fertility Nurse
Lyn-Mare is a registered nurse who completed her nursing degree in South Africa. She worked as a fertility nurse since 2014 in one of Johannesburg's top three fertility clinics, but has now decided to make Adelaide her home. Lyn-Mare's areas of interest include coordinating IVF cycles, ovulation induction and operating IVF and gynaecological theatre procedures. She is also trained to perform IUIs and pap smears.
Lyn-Mare has a passion for helping couples reach their family dreams and, having gone through her own difficulties, she can truly empathise with her patients.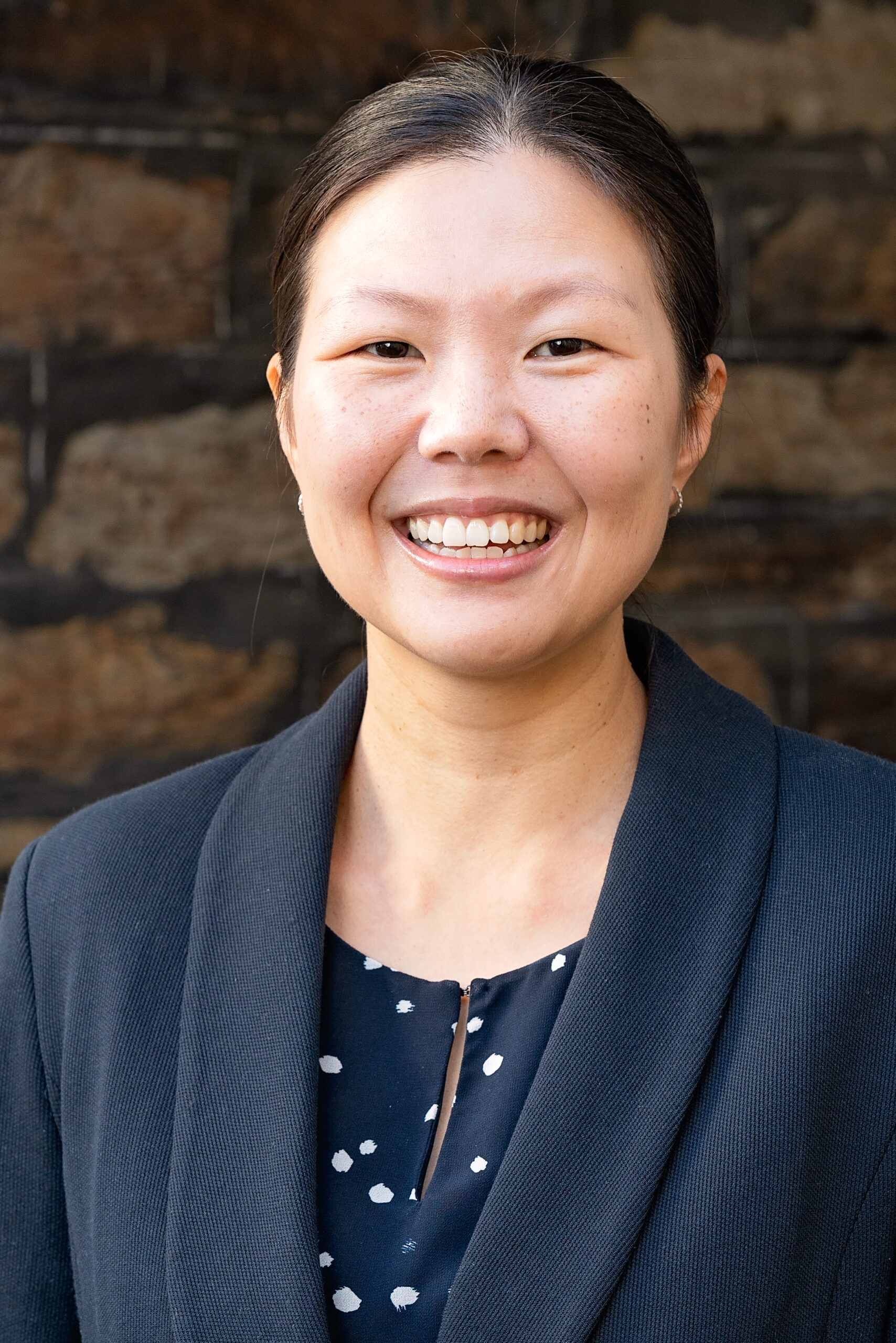 Lydia
Fertility Nurse
Lydia is a Registered Nurse and an accredited NATTI Mandarin interpreter. She was awarded her first nursing degree by Peking University in 2009, with her initial post at the Third Hospital of Peking University.
Wanting to broaden her experience, Lydia chose to pursue her nursing career in South Australia. After graduating with a Bachelor of Nursing from the University of South Australia in 2011, Lydia has enjoyed working at various hospitals and GP practices throughout South Australia, where she specialised in paediatric and primary health care.
Lydia gained her Graduate Certificate in Family and Child Health Nursing with the Australian College of Nursing in 2019. She understands how culture can influence people's health. Lydia believes communication and knowledge is critical to providing quality patient care, and she is proud to treat all of her patients with respect and empathy whilst on their journey
Kristen
Fertility Nurse
Kristen is a Registered Nurse who completed her training at Flinders University in 2013.
Having worked most of her career in Intensive Care she now enjoys the change to Fertility Nursing.
Kristen is very passionate about supporting others throughout their fertility journey. She enjoys working with such a supportive and caring team of nurses and doctors.
Rachel
Finance Administrator

Working with Embrace as an ultrasound sonographer and administration support, Rachel has experience across a number of facets of health and admin, and is thrilled to be working with the Embrace team on day to day operations in addition to various projects and tasks.
Rachel is passionate about supporting people through their fertility journey and using data analytics to provide the best information for fertility doctors to stay across the latest in technology and innovation.
Anastasia
Finance Administrator

Anastasia has worked across a range of facilities which has given her extensive experience in both finance and administration. Her previous role at Radiology SA has also helped her gain knowledge in the health department.
Working with Embrace Fertility between both Finance and Administration, Anastasia will be helping to provide you support along your journey.
Anastasia is very passionate about supporting people through their fertility journey and will be happy to provide assistance during this time.
Janet
Senior Donor Coordinator
Working between Australia and New Zealand, Janet is working with the Embrace team to change over the medical management system.
Having worked with Adelaide lead fertility doctor Professor Louise Hull previously, Janet has looked after doctor diaries, facilitated training in medical management systems and is an admin whiz. She worked as an orthopaedic secretary for NALHN (Lyell McEwin and Modbury Hospital) and Practice Manager at FBW Gynaecology Plus with Dr Tran Nguyen. Janet enjoys sharing her skills and empowering her colleagues to keep upskilling.
Marie
Practice Manager
Marie has provided patient support, administrative experience and transparent financial advice to those requiring health care since 2008.  She has worked with several medical specialists in Adelaide, including fertility specialists, anaesthetists, obstetricians, gynaecologists, endocrinologists and psychiatrists, helping them run their practices in a smooth and efficient way.
Marie is a crucial liaison for patients and members of Associate Professor Louise Hull's team, co-ordinating meetings and providing management support. Marie co-ordinates regular communication with other doctors and researchers in Adelaide, and with international and national fertility organisations, so the Embrace Fertility team can obtain the best information to make care decisions for our patients.
We look forward to meeting you.
Please call for an appointment with one of our Adelaide fertility experts.
CONTACT US
Phone: 1300 848 470
Fax: 8267 2148
Support line: 0424 434 993
Email:
reception@embracefertility.org

ADDRESS
266 Melbourne Street
North Adelaide SA 5006
(best parking on Brougham Place)
Teleconference
Please tell our reception staff if you prefer consultation via Zoom
PRACTICE OFFICE HOURS
Mon & Wed: 9am – 8pm
Tue, Thur, Fri: 9am – 5pm
Nurses available
Bloods & scans by appointment:
Mon, Wed & Fri
7.30am – 9.30am